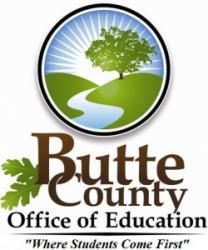 Director of External Services
2020-11-17 Butte County Office of Education 1859 Bird St. 101,062-128,983 per year
Description:
Under general direction of the Executive Director – Fiscal Services, the Director of External Services provides direct assistance to Butte County Local Educational Agencies (LEA's) in all areas of school finance including, but not limited to, budgets, accounting, financial reports, LCAP and state report such as AB1200/AB2756 compliance.  The Director of External Services serves as the Chief Business Officer (CBO) for specified school districts which includes managing compliance with a variety of laws, rules and regulations related to fiscal issues as well as maintaining appropriate business functions and accounting systems to facilitate budget control and efficient data recall for processing all local, state and federal reports and projects.  The Director of External Services supervises support staff who provide direct assistance to LEAs.  Additionally, the Director provides general knowledge and serves as a resource to the Fiscal Department and is responsible for department administration in the absence of the Executive Director – Fiscal Services. 
Experience and Training:
Professional level work experience in accounting and finance for a minimum of three (3) years
Four-year degree or higher in Business Accounting, Finance or related field.  Possession of a MBA, CPA or CMA preferred
Demonstrated experience in school mandated regulatory review processes (e.g., LCAP, AB1200, AB2756, etc.) highly desirable
Experience with accounting software for a minimum of three (3) years
Minimum one (1) year of supervisory responsibilities
Demonstrated possession of a background in California public school accounting/finance procedures/requirements
TO APPLY - Visit: https://www.edjoin.org/Home/DistrictJobPosting/1333815  
Online applications only; no paper copies will be accepted.  All online applications must be accompanied by the following attachments;
Cover Letter
Resume
Three letters of recommendation required, current letters preferred
Transcripts or copy of degree showing proof of Bachelor's degree or higher
Do not contact this company in solicitation of any product or service.